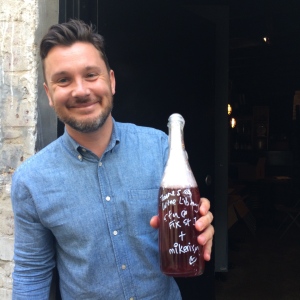 I've learnt many things making this wine, but the three most striking are:
1. Making your own wine – from grape to bottle – is a fundamentally different process than working a vintage at a winery. When working vintage you get given a number of tasks to perform, repetitively, and you never really get to see the bigger picture, or take part in the decision making process. Picking the grapes, getting sticky, sun burnt and bee stung, then watching the magic of spontaneous fermentation start is not only a completely different experience, but way more fun
2. It's impossible to have any objectivity on a wine you make yourself. I know how to taste wine, I've been a commercial wine buyer, passed the MW tasting exam and sat as an international judge at numerous wine shows. But when it comes to tasting my own wine – BLIND SPOT. I just can't see it with any objectivity, all I can think about are all the little things that went wrong along the way or I could do better next year, and they then stand out like amplified faults in the wine, blinding me to other more positive characteristics. "Its tastes lovely and fruity, like cranberries" someone might say, and I'm thinking "Yea, but those grapes sat for a few hours longer than I wanted before pressing, that one barrel got a bit of VA, and so on and so forth". Humbling
3. Naming a wine is fricking hard to do! Honestly, if it was a kid it wouldn't have been named until its 18th birthday. There follows below just some of the many ideas and images that were suggested and rejected along the way. I'm not saying the final name is perfect, but its a whole lot better than some of these!
Wild Man Pet Nat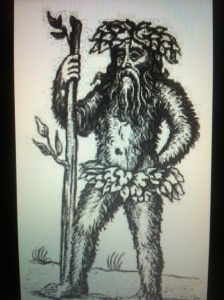 Tiger Milk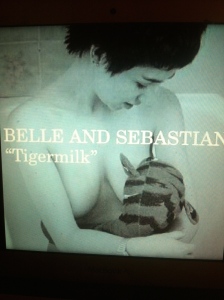 No name, just a detail from a painting and a quote from Amelia Earheart (pretentious moi? ). This one went a long way without any kind soul putting me out of my misery. We all need more people in our lives to say NO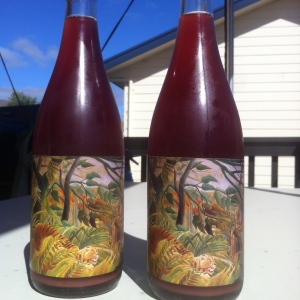 And just quietly one of my favourites, Kitten Kong (it may happen one day)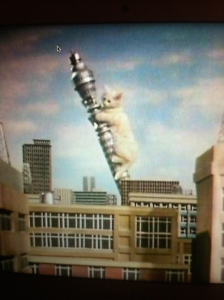 Fireworks fizz (inspired by the explosive bottles I opened for friends, which weren't so much a drink as entertainment)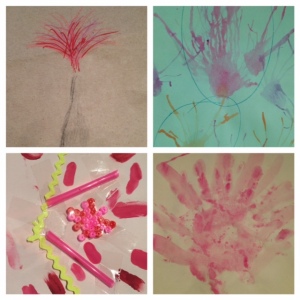 The Battle of Bosworth design team hard at work on the label for Fireworks Fizz
By November I was still no nearer to naming the baby (Punk Pink was a favourite for a few weeks. Oh dear!). The whole art of naming something, be it a company, a website or a wine, is that you have two distinct routes you can choose to take. You can give it a name that refers back to the method of production or the attributes of the product e.g. Old Vine Grenache, or Bob's Back Block Blend. Or you can give it a name that refers to the drinkers experience with the product, much harder, and much rarer in wine. Or if you like rather than describing "features", the name refers to the "benefits". There is a loose but definable trend amongst French natural wine producers to take the latter approach, often in the form of word play or punning, incomprehensible to all but a fluent French speaker, but nonetheless all displaying a playfulness, and dare I say it, spirit of joie de vivre. It was while I was pondering these thoughts that the name "amuse bouche" came to mind. Not bad I thought, even the non-linguists amongst us know there is a connotation of pleasure or quite literally "joy to the mouth". This very nearly became the name of the wine, but I was saved from my own mediocrity and inanity – as if often the case – by a piece of pure, serendipitous luck. I was driving through Melbourne on the morning of November 22nd and while stopped at some traffic lights in the suburb of Fitztroy North I saw this piece of graffiti on a wall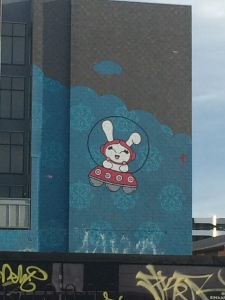 The first thing that struck me was, wow, how much fun is that rabbit having? Flying in a fucking spaceship laughing her big bunny ears off. So on returning to base camp in the Adelaide Hills I spent a few nights on the couch playing with fonts and names while watching Guardians of the Galaxy on repeat, with the idea of the bunny image as the "front label" (but because its just an image legally its the "back label") and with just the name on the back label. Sorry front label. Either way, the name was still going to be amuse bouche, even with what had now been named Astro Bunny on the front (sorry, back). I sent the photo of the graffiti to ace winemaker and master of the dark arts of Adobe Illustrator Brendan Carter http://www.unicozelo.com.au  In the blink of an eye Brendan had transformed the graffiti photo into a line drawing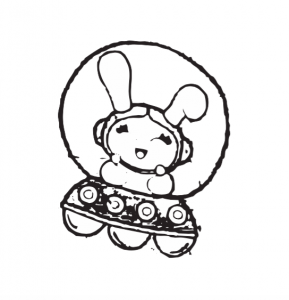 While I discussing how to arrange the back label, still with the name "amuse bouche" we kept referring to the label, then the wine as Astro Bunny. I was sitting at my desk looking at a bottle with the images stuck on an empty bottle with sellotape. And it hit me with the all the clarity of something that once you see it, you can never see it another way. The name of the wine had to be Astro Bunny. The act of drinking the wine, with the foaming, candy pink, boozy, fruity bubbles made you feel like that bad bunny in her spaceship and want to yell "Fuck Yea". So the bunny was born.
At the same time as prevaricating over the name, I'd been chewing on the bone of how to produce and print the labels. Any decent label company or design company won't get out of bed for less than two grand, and with less than 700 bottles to label I just couldn't justify the price. Moreover, I was looking for a solution that made the label feel homemade and reflect the artisan nature of the project. The answer came from my disgorging guy, Simon Greenleaf, who suggested I get a rubber stamp made. Problem solved! Brendan's line drawing was sent to a local Adelaide company who produces bespoke rubber "bang stamps" for, wait for it, the princely sum of 30 dollars. Then all I had to buy was ink pads of varying colours, a box of self adhesive labels, and the whole labelling problem was solved for less than 200 bucks. Result!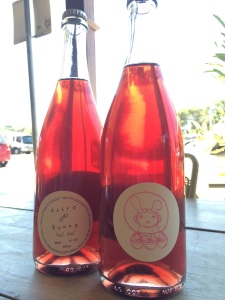 ROAD-TASTING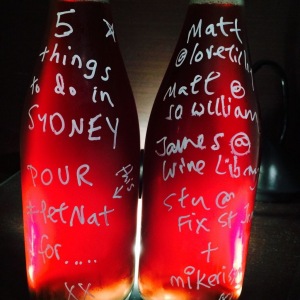 After we had disgorged our first test run of six bottles, but before the wine had a name, I took some samples around friends in Melbourne and Sydney for some initial feedback.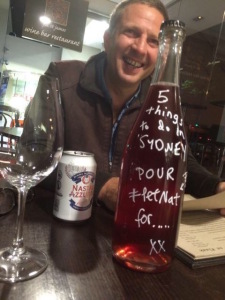 People were very kind (mostly) and said nice things about the wine, but I knew it would look much better once we had the chance to fully riddle, settle and disgorge it.
Road-tasting in Sydney with Matt and Gabby at Love Tilly Devine 
With Lou at Clever Polly's Melbourne
With Stuart at Fix St James Sydney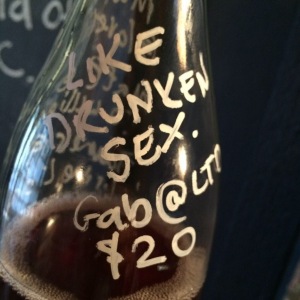 With Barney at Garagiste Mornington Peninsula
With Mac Forbes Yarra Valley
So had a name, a safely disgorged product, some customer feedback, now for the hardest bit in the whole process of making wine. Selling it